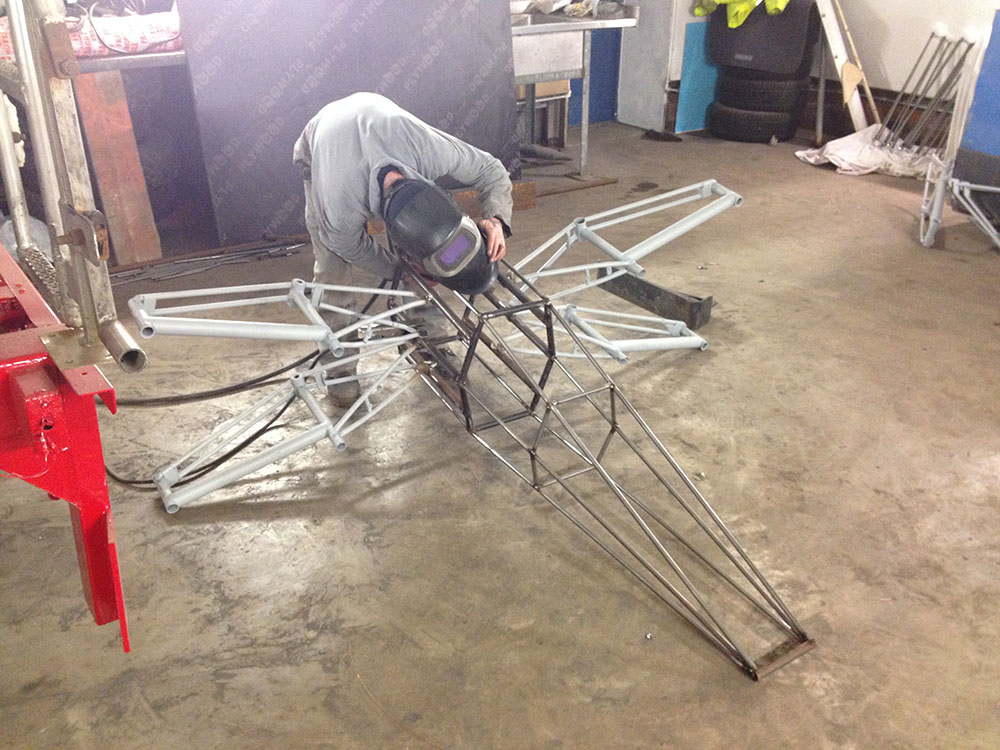 But time is running out. The sculpture needs to be put together.  Pressure on.
Mike kindly brings in materials and Matty, to help assemble in their spray booth.
Welding goes ahead. Adjustments here and there, but it shapes up nicely.
Weekend and a couple of weeknights' hard work then dispatched back to Tysons.
---
---