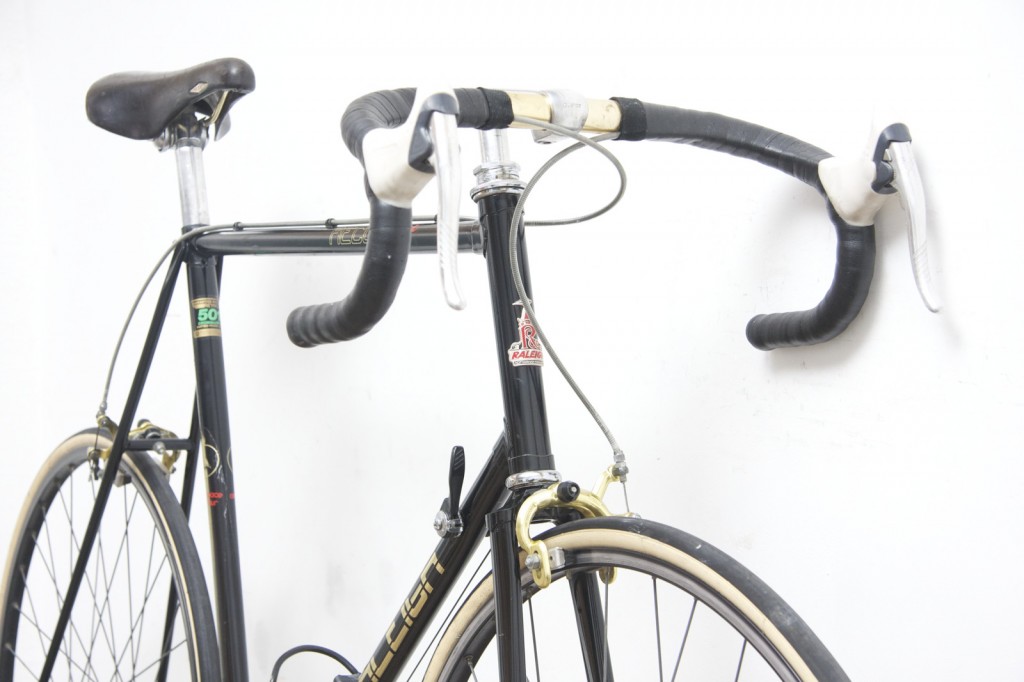 WIRED's features editor has picked up on the photos and Ben's blogging and gets in touch to find out who the designer is. We chat and I mention that a second design is partially modelled in the TIE fighter.
I let him know that there is a bit of a problem with this one as it doesn't keep the visible integrity of the bike frames in the same way as the Grifters on the X-wing. They would have to be cut more to make the wing shapes and get a bit lost in translation. I put forward the idea of a Tie Interceptor, which would hold the shapes better and keep proportion with the other model.
He agrees. Work starts again for an exclusive shoot for the magazine. It's another delve into childhood bike nostalgia, so I rack my brains and don't have to think very far. The Raleigh Record racer. My late uncle John gave his to my older brother years back. It seemed massive to me at the time (I was about eleven) and I kept falling off it – so I had my brother's hand-me-down smaller Raleigh Olympus.
Perfect choice- it was a really large Reynolds frame, so ideal for scale parity with the X-wing. Plus they were black. Come to the Dark Side…
Learning from the X-wing, this one would follow a similar path.  So I drive around the Midlands and buy more bikes. They don't seem to stray far from their home of Nottingham.
---
---