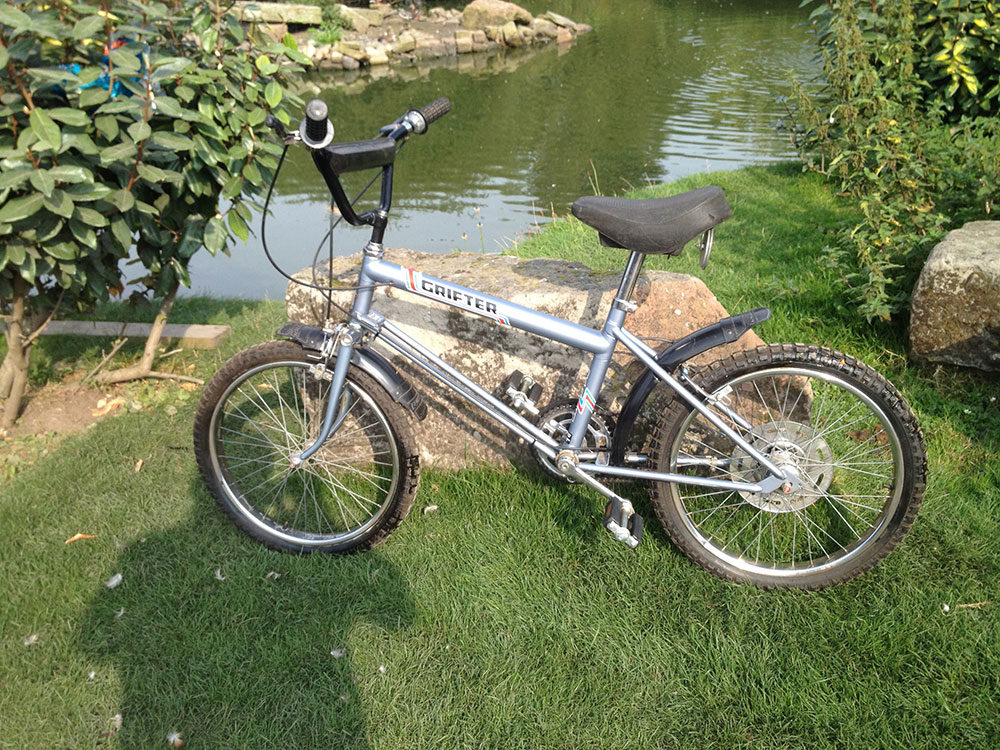 An original Mk1 1977 Raleigh Grifter
---
An original Mk1 1977 Raleigh Grifter in metallic blue. Mint. Un-restored. Rare.
The bike that as kids, lots of us wanted but never had.  So I relieve it from Richard's collection.
Then drive it up to Blackburn to Tyson's.
Henry gets some accurate dimensions from the bike frame and some scales from a small X-wing model to create some realistic proportions, making a Solidworks cut schedule for fabrication.
---
---